Local Headlines
Study: More than 200,000 Idaho jobs supported by international trade
Hundreds of thousands of Idaho jobs are supported by international trade, through various industries and to numerous countries, according to a new study from Business Roundtable. Read more
· Estimated Reading Time: less than a minute
BYU-Idaho student killed in car accident on Saturday
REXBURG - A Brigham Young University-Idaho student was killed in a single car accident on Saturday near Nephi, Utah, on I-15 near mile marker 229. Read more
· Estimated Reading Time: less than a minute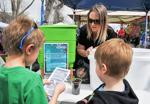 Environmental fair in Pocatello helps to educate public on environmental issues
POCATELLO — The Portneuf Valley Environmental Fair that was held Saturday at Caldwell Park provided attendees with information about the environment and what they can do to help keep it clean. Read more
· Estimated Reading Time: less than a minute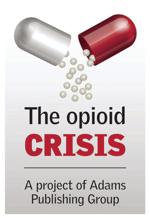 Opioids Part II: Struggle and Redemption — A treatable disease
KNOXVILLE, Tenn. —Tucked between a barber shop and an antiques store along a dark highway into Knoxville the Flatiron Club is easy to miss driving by at night. Its only announcement, completely invisible in the dark, is a small, unlit sign above the door. Read more
· Estimated Reading Time: 4.4 minutes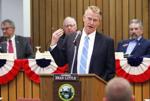 Little: If Idahoans want legal marijuana, 'They elected wrong guy as governor'
EMMETT — When Gov. Brad Little was asked at his first "Capital for a Day" session on Tuesday if Idahoans, like people in other nearby states, are looking toward marijuana legalization, he said, "If they did, they elected the wrong guy as governor." Read more
· Estimated Reading Time: 3.7 minutes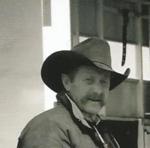 Eastern Idaho Horseman Hall of Fame to induct St. Anthony man in May
ST. ANTHONY — The Eastern Idaho Horseman Hall of Fame plans to induct a St. Anthony man into its group in May. Read more
· Estimated Reading Time: less than a minute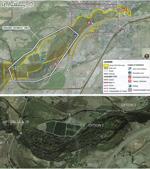 The Henry's Fork Greenway Pedestrian Bridge Feasibility Study is open for public comment.
ST. ANTHONY − The Federal Highway Administration (FHA) held an open house on April 16, to inform the public about a bridge feasibility study. They are currently accepting public comment and will do so until May 6. Read more
· Estimated Reading Time: less than a minute
Standard Journal
Our mailing address is:
23 South 1st East, Rexburg, ID 83440 Main #: 208-356-5441 or email to
circulation@uvsj.com
Copyright © 2019 Pioneer News Group, All rights reserved.
You are receiving this email on behalf of Standard Journal or you signed up at http://www.uvsj.com