The sky is a stunning bright blue, the winds are relatively calm, and the sun mixes with clouds above the Driggs-Reed Memorial Airport on Saturday, June 5.
Today is a day where pilots, as well as the passengers they are carrying, smile while traveling through the sky surrounding the impressive Teton Range.
The plane that touched down around 2 p.m. was carrying the most smiles of all. Uniquely, most of the passengers will have four legs, a tail, and a penchant for scratches behind the ear.
Dog is My CoPilot, a nationally recognized nonprofit, dropped off two dogs that will find their new, lifelong homes in Teton Valley. One is a white shepherd, and the other is a mixed-breed.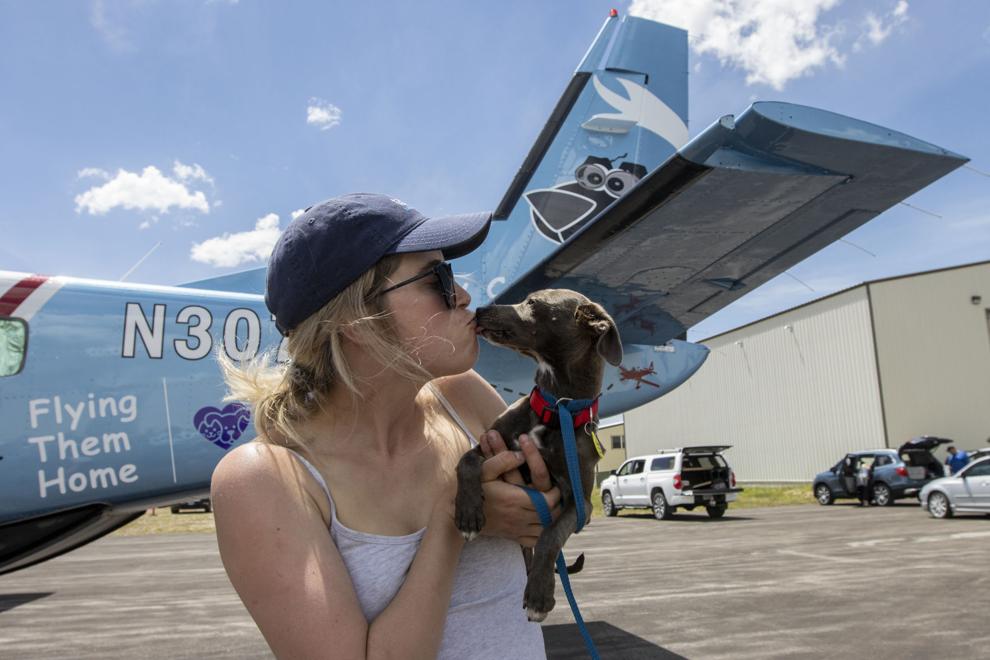 The dogs were picked up by the Teton Valley Community Animal Shelter, a fellow nonprofit that serves as the local animal adoption organization.
Michael West, who picked the dogs up from the airport for TVCAS, spoke to the joy of seeing the dogs landing in Driggs.
"It's really nice that they have a couple to bring over here," said West.
TVCAS, like all businesses and organizations, has seen the effects of Covid when looking at the demand for adoption in Teton Valley.
"Demand is a little slow right now with Covid kind of ending, although I expect it to be back up in August when people return to a more normal life," said West.
Dog is My CoPilot is starting their tenth year flying with four-legged friends, and co-founder and pilot Dr. Peter Rork has shown humility through every stop.
"I'm just the bus driver," said Rork. "The shelter workers are the people who deserve all the credit."
The plane carrying the dogs departed from Addison, TX, at 4:30 a.m. central time on June 5. There is currently an oversaturation of sheltered dogs in the southern United States, an effect of having a year-round breeding season and an easier climate to live in.
"The further south you go, the worse it gets, The further north you go, the better it gets," said Rork of the shelter situation the country is facing.
Rork has adopted dogs himself, including a Labrador retriever named Hobbs. Hobbs is named after Hobbs, NM, where the lab became Rork's 10,000th dog that had been transported by airplane.
Rork spoke of the importance adopting animals has.
"Every animal that you save, saves the life of two," said Rork. "The one you save, and the one that takes its place."
Rork has flown "for over 50 years," and admittedly, the thrill of flying has sometimes escaped him.
"I was shifting to have to, and now it's back to want to," said Rork. "I still fly the most out of all the pilots, and enjoy it."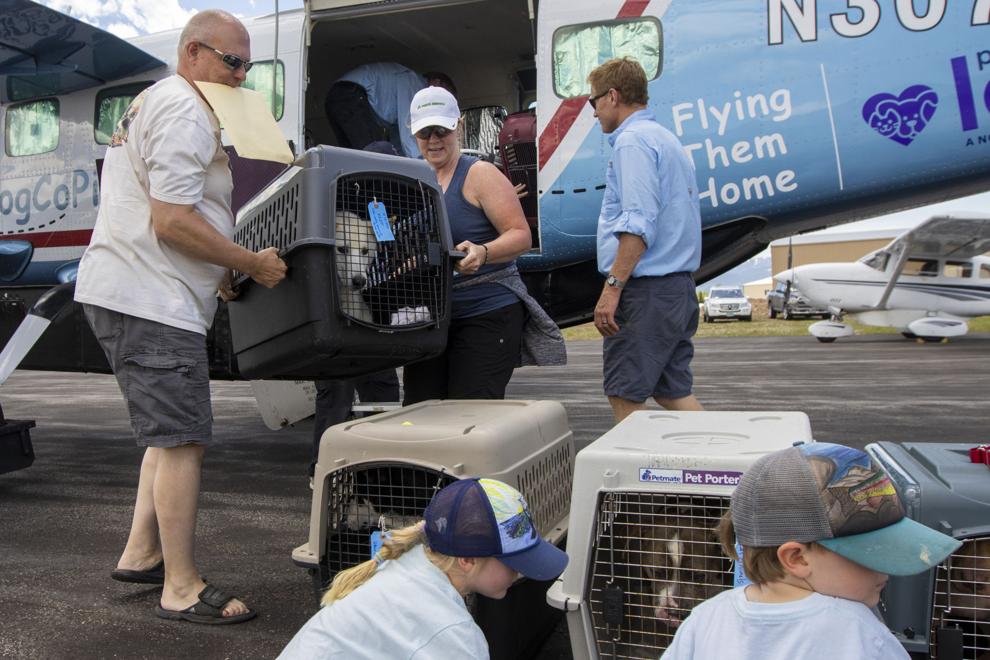 Dog is My CoPilot is also celebrating a major turning point for their organization.
Petco Love, the charitable arm of Petco pet stores, awarded Dog is My CoPilot a $750,000 grant, which was dispersed over 3 years at $250,000 annually.
Before this grant, Dog is My CoPilot also received a separate $250,000 donation from Petco Love, adding up to a total of $1 million.
Chelsey Young-Staley, Director of Lifesaving at Petco Love, explained what stood out when partnering with Dog is My CoPilot.
"The team is really small, they're nimble, and because of the size of the organization they can be very flexible in getting to where the animals need the most help," said Young-Staley.
"These $750,000 donations don't happen every day," said Young-Staley. She also spoke about what it takes for an organization to stand out like Dog Is My CoPilot.
"We substantially invest in organizations that are productive, effective, and make the greatest lifesaving impact," said Young-Staley.
She also pointed out the efficiency advantage air travel offers over ground transportation.
"1600 miles would probably take three days in a car when it would take a few hours in a plane," said Young-Staley.
That advantage is essential to Rork, who needs to be traveling at airplane speeds to transfer canine passengers over a thousand miles.
"If you've ever been involved in animal transport you know that you don't stop every three hours and let your dog out," said Rork.
With such urgency in mind, Rork is unable to properly savor a job well done "until I get to that final destination."
Fittingly, the final destination is not the end for the furry friends that benefit from Dog Is My CoPilot.
It is truly the start of a new beginning, and that is something for everyone to savor.