Driggs and Victor councils require masks in cities
Teton Valley Health CEO Keith Gnagey reported four more positive COVID-19 cases this evening, Wednesday, July 8 in Teton County. This is five new cases in the last 24 hours for Teton County for a total of 23 positive cases since March. The last six weeks have seen positive COVID-19 numbers double for Teton County since the onset of the pandemic five months ago.
Gnagey said the new cases have not yet been investigated by Eastern Idaho Public Health. Public Health is not reporting these new cases tonight has they were just submitted to the regional jurisdiction around 7 p.m.
Eastern Idaho Public Health reported 10 more cases today in Bonneville and Madison Counties bringing the total count in the district to 286. According to the Idaho Press, "State officials reported four COVID-19-related deaths on Wednesday, the second highest single-day number since five were reported on April 21."
The state added 430 confirmed and probable cases Wednesday, the second straight day with over 400 cases reported in the state. That brings the state total to 8,969 cases.
According to state statistics, the 18-29 age group has seen the most positive cases, with 2,447 or 35% of cases.
Increases in COVID-19 cases prompted the mayor of Driggs to pass an emergency mandatory mask ordinance ahead of the Fourth of July holiday; the ordinance was then affirmed by the city council on Tuesday. The City of Victor unanimously passed a similar ordinance this evening, Wednesday July 8, with the council members reasoning that "the fallout of shutting down again is much more than being asked to wear a face covering," as Victor Mayor Will Frohlich said.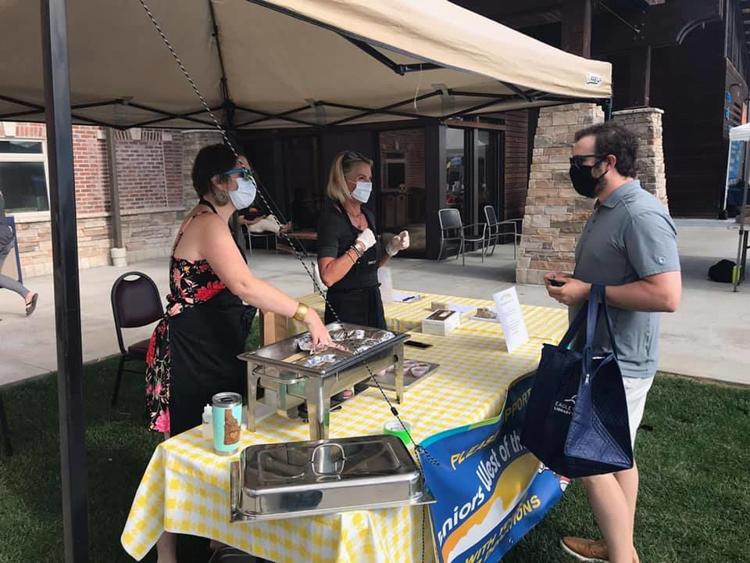 View the Victor ordinance here and the Driggs ordinance here.  
The Victor ordinance has more exemptions to the rule than the Driggs version, as well as a higher fine. (In Victor a ticket costs $250, whereas in Driggs it's $100.) Both cities state that people not required to wear face coverings include children under five, people who can't medically tolerate it, those who are socially distanced outdoors, those who are eating in restaurants, those who are hearing impaired, and those who might be at risk at their jobs. In Victor, the list of exemptions also includes people swimming, exercising at the gym, working in an office where they can socially distance, children participating in youth sports or daycare, and anyone on school property.
Victor city administrator Olivia Goodale clarified that the blanket exemption for schools was because "the school district has some pretty big decisions to make" and Victor wanted to "leave the school a clean slate."
This would follow two other Idaho cities who recently enacted a similar order. Boise Public Radio reported Wednesday that the cities of Hailey and Moscow, Idaho made mask wearing mandatory. According to the Jackson Hole News and Guide, Teton County, Wyoming is looking to instate a similar mask requirement. Eastern Idaho Public Health has debated the same requirement this week. The Boise mayor ordered the western city to wear mandatory masks this week as well and the cities of Idaho Falls and Pocatello are debating the same this week.
The Centers for Disease Control, "recommends that people wear cloth face coverings in public settings and when around people who don't live in your household, especially when other social distancing measures are difficult to maintain.
Stay Informed
Details on all cases can be found on the data dashboard located on at www.EIPH.Idaho.gov. EIPH has a call center to answer questions regarding COVID-19. Call 208-522-0310 or toll free at 855-533-3160 to speak with someone. The call center is open Monday through Friday from 8 a.m. to 5 p.m. In addition, questions can be submitted via email to COVIDQuestions@eiph.idaho.gov or asked through the EIPH Facebook page at @EIPH.Idaho.
Julia Tellman contributed reporting to this story.